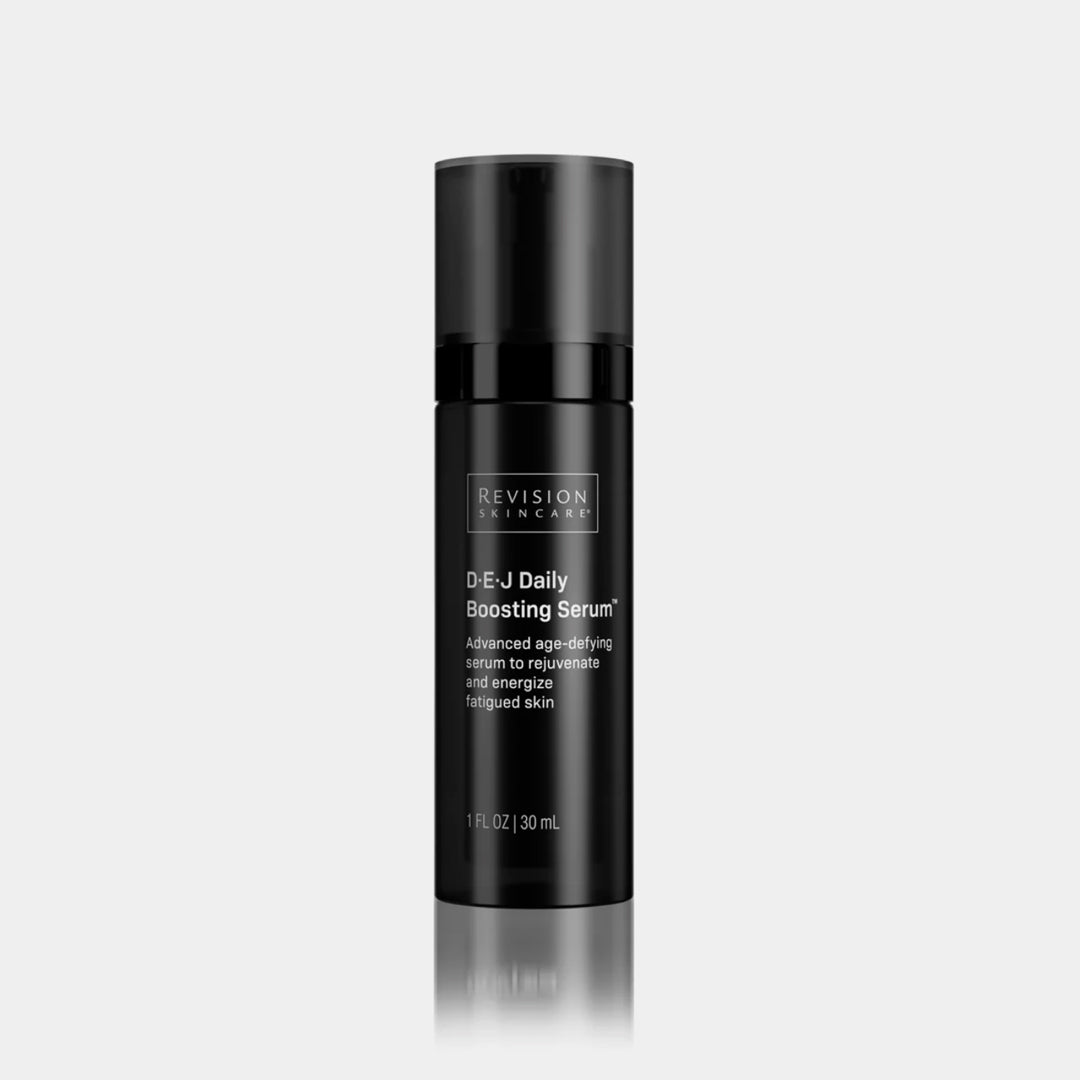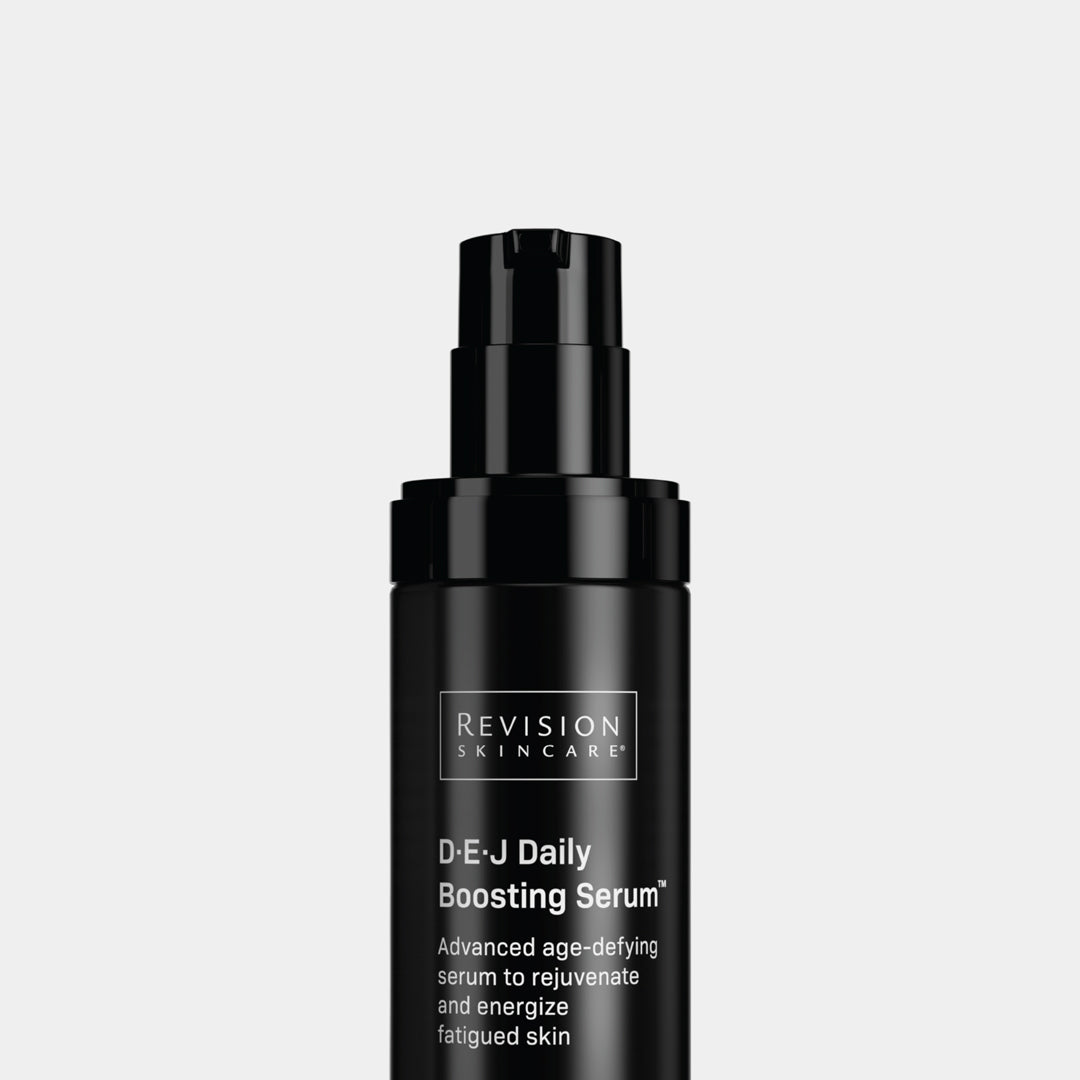 D·E·J Daily Boosting Serum
When skin is functioning optimally it produces the energy it needs, but over time these levels decline, and skin becomes fatigued due to intrinsic and extrinsic stressors. Unable to behave as it once did, a cellular energy boost can help skin recapture its youthful vitality.

D·E·J Daily Boosting Serum™ is a powerhouse serum formulated with patent-pending Sunflower Sprout Extract Technology that has been clinically proven to impact the visible effects of glycation on skin. In addition to Sunflower Sprout Extract, D·E·J Daily Boosting Serum™ contains a robust antioxidant blend, Acetyl Hexapeptide-1, and other efficacious ingredients to:

• Help protect the skin's energy source
• Support skin's natural collagen and elastin so the appearance of skin firmness and elasticity can be maintained
• Improve the overall appearance of photodamage that include more noticeable wrinkles, loss of skin elasticity, rough skin texture and uneven skin tone
• Strengthen the skin barrier

1 fl oz with pump.

Suitable for all skin types.
How To Use
Used twice daily on the full face, including the total eye area.
Ingredients
• Patent-Pending Sunflower Sprout Extract Technology
This technology has age-defying impact because it contains the following components beneficial to long-term skin health:
• Adenosine Triphosphate (ATP)– a source of energy that allows the skin to function in a more youthful way
• Acetyl L-Carnitine – an antioxidant critical to helping skin maintain appearance of firmness and resilience
• Omega 3 Fatty Acids – essential nutrients that help support the skin barrier. Clinically proven to impact the visible effects of glycation on skin caused by internal factors and external stressors like UV rays
Other Ingredients:
• Antioxidant Blend (THD Ascorbate (Vitamin C), Resveratrol and Red Seaweed)
Provides strong antioxidant protection against environmental stressors and strengthens the skin's barrier
• Iris Florentina Root Extract
Helps support a youthful dermal-epidermal junction (D·E·J)
• Acetyl Hexapeptide-1
Improves skin tone and luminosity.
• Postbiotic Blend: Saccharomyces Ferment Filtrate, Saccharide Isomerate and Bacillus Ferment
Helps protect skin's natural energy source, reduces the appearance of fine lines and wrinkles, diversifies the microbiome and helps keep it balanced for long-term skin health.
• Hydrating Blend: Jojoba Esters, Squalane and Sodium Hyaluronate (Hyaluronic Acid)
Helps reinforce the skin's barrier function to boost skin's ability to attract and retain moisture, provides short- and long-term moisturization.