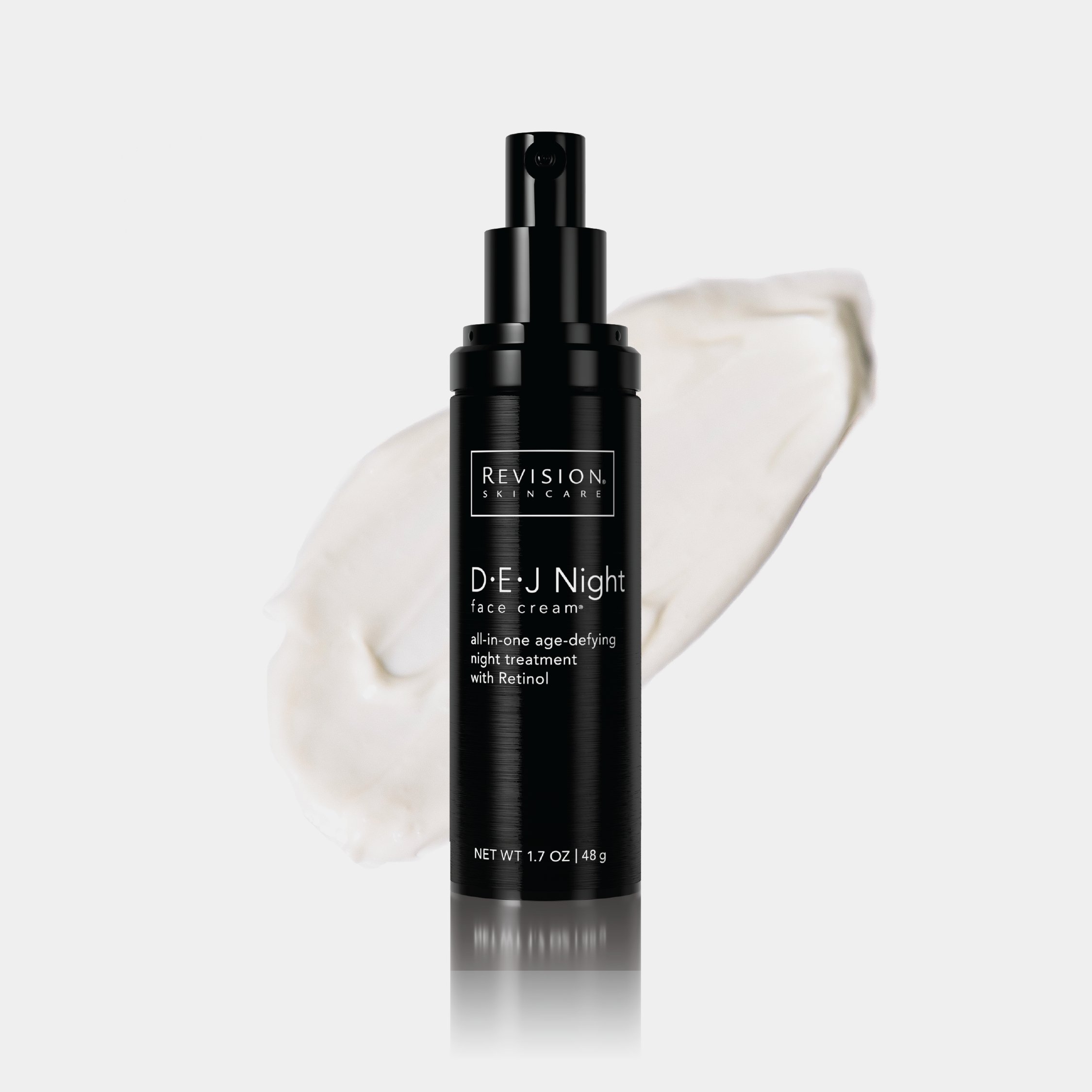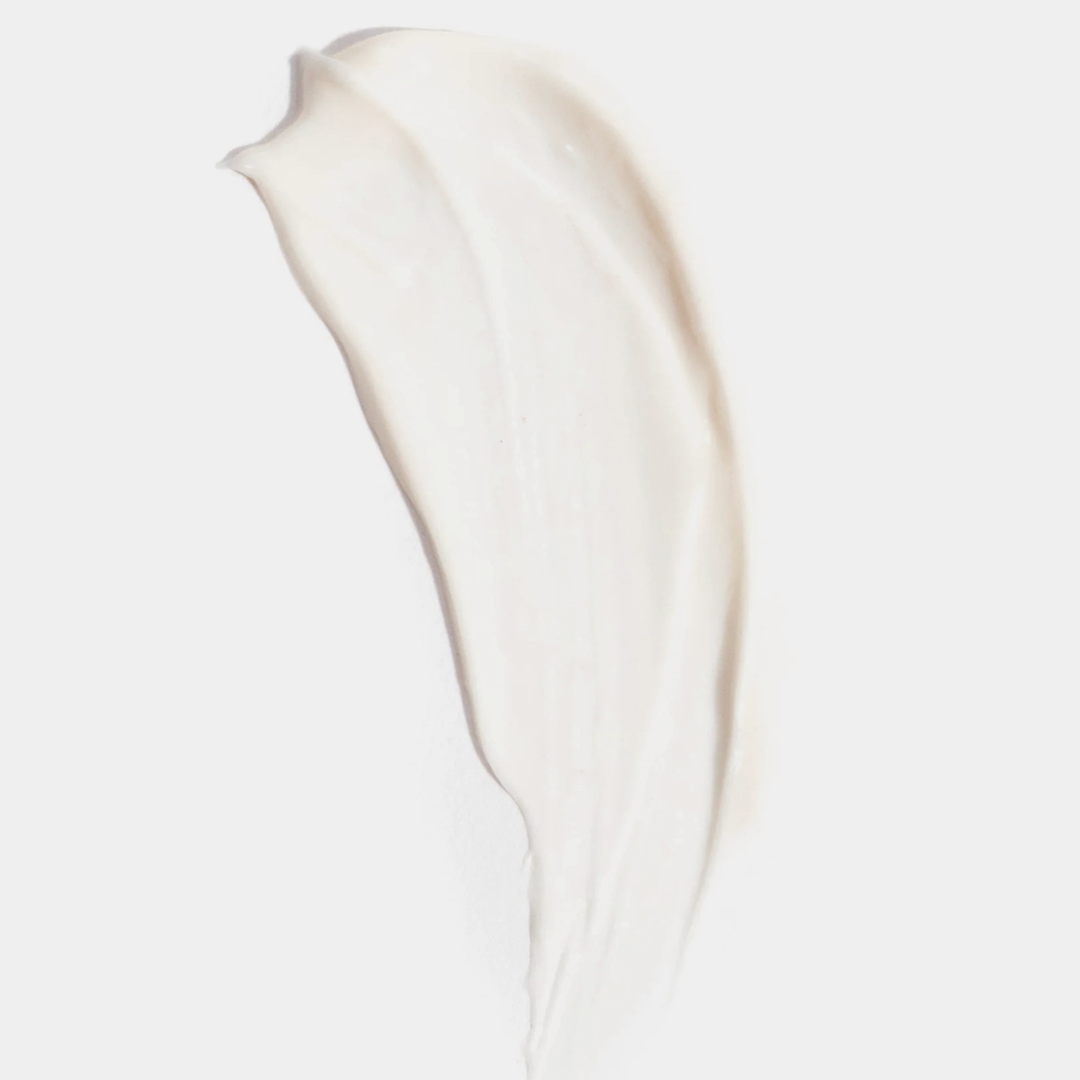 All-in-one age-defying night treatment with Retinol. Reveal new, younger-looking skin overnight.

D·E·J Night Face Cream is an intensive nighttime moisturizer with time-released 0.25% Retinol and Bakuchiol that's formulated to work while you sleep to address the appearance of fine lines and wrinkles, skin texture and uneven skin tone revealing a renewed, radiant complexion in the morning.

• Utilizes a unique blend of Retinol and plant-based Bakuchiol to reveal new, younger-looking skin while you sleep.
• Visibly reduces fine lines and wrinkles.
• Helps to visibly improve the elasticity of sagging skin.
• Visibly corrects overall photodamage and shields against further environmental damage.
• Visibly improves skin texture and the appearance of pore size.
• Promotes a healthy Microbiome with Prebiotic and Postbiotic Innovation.

1.7 oz with pump.

Beneficial for all skin types.
How To Use
In the evening after cleansing and applying all other treatment products, dispense one to two pumps into palm of hand and gently smooth onto face avoiding the eye area. Wearing sunscreen during the day is advised while using this product. If also using DEJ Face Cream®, use DEJ Face Cream® in the morning and D·E·J Night Face Cream® in the evening.
Ingredients
• Time-Released 0.25% Retinol
Microencapsulated Retinol to create a slow release which optimizes efficacy and minimizes irritation.
• Bakuchiol
Powerful broad-spectrum antioxidant that boosts the efficacy of Retinol while minimizing dryness and irritation.
• DEJ Targeting Blend
Visibly diminishes fine lines and wrinkles and helps to firm and lift the appearance of skin.
• Alpha-Glucan Oligosaccharide (Prebiotic) & Pseudoalteromonas Ferment Extract (Postbiotic)
Balances the skin's Microbiome to promote healthy skin.
• Blend of 11 Antioxidants
Potent synergistic blend of antioxidants that helps shield skin from evironmental stressors, enhances skin moisturization and visibly brightens dull skin.
• Lipid Technology
Blend of ceramides, cholesterol, fatty acids and botanical extracts that help replenish the skin's moisture barrier.
• Hydrating Blend
Reinforces the skin's ability to attract and retain moisture.