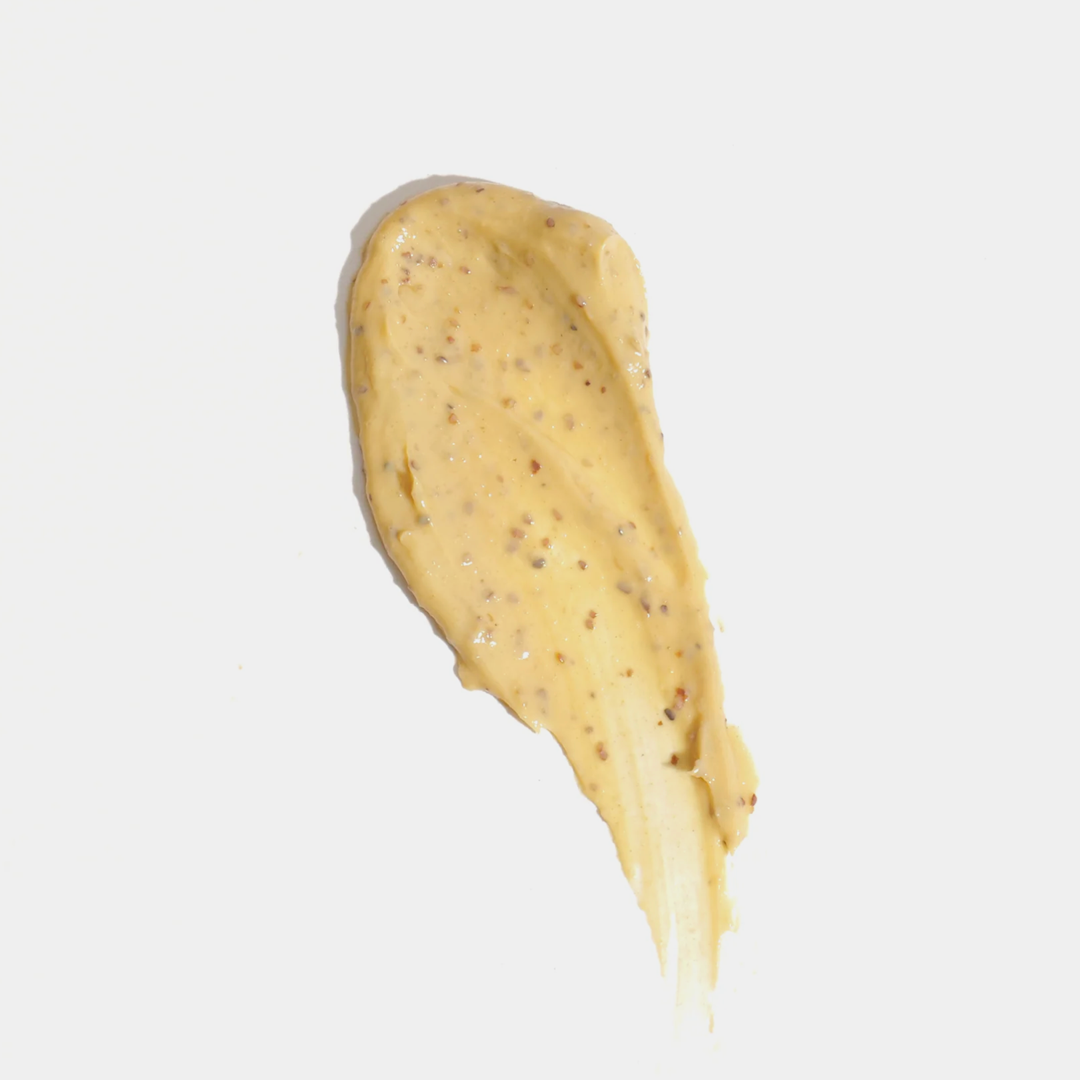 This "scrub-in mask" features the dual action of physical and enzyme exfoliators to instantly revitalize the complexion, leaving skin feeling smooth and looking healthy. Upon applying, the mask is lightly scrubbed across the face, allowing the pumpkin and cocoa micro-exfoliating powders to provide gentle physical exfoliation. This helps to prepare the skin for additional beneficial ingredients in the mask. Next, the mask is left on the skin for the naturally-derived pumpkin enzyme to help optimize cell turnover, while gold Brazilian clay draws out impurities. A replenishing complex hydrates and softens, and a rich, pumpkin scent delivers a sensorial experience.

• Sweeps away dead skin cells to reveal healthy, beautiful skin.
• Instantly revitalizes skin with a youthful, refreshed glow.
• Detoxifies and helps draw out impurities and toxins from skin.
• Helps to combat environmental stressors.
• Hydrates and softens skin.
• Has a rich pumpkin scent that delivers a sensorial experience.

1.7 oz tube
How To Use
Using fingertips, apply a generous amount onto dry skin, avoiding eye area. Lightly scrub in the mask using circular motions and moving outward to stimulate gentle exfoliation. Leave on for 15-20 minutes. Remove with warm water and if needed, a washcloth. Pat skin dry. Use 1-3 times per week.
Ingredients
• Naturally-Derived Pumpkin Enzyme
Exfoliant that helps remove dead skin cells and impurities from the skin's surface.
• Pumpkin and Cocoa Micro-Exfoliating Powders
Finely ground exfoliators that gently sweeps away dead skin cells and debris leaving skin smooth and healthy looking.
• Gold Brazilian Clay
Detoxifies skin and helps to draw out impurities like oil, sebum and dead skin cells.
• Bixa Orellana Seed Extract
High in antioxidants that help skin combat environmental stressors.
• Replenishing Blend
Glycerin, Jojoba Esters and Squalane blend that helps to add moisture and hydrate the skin.