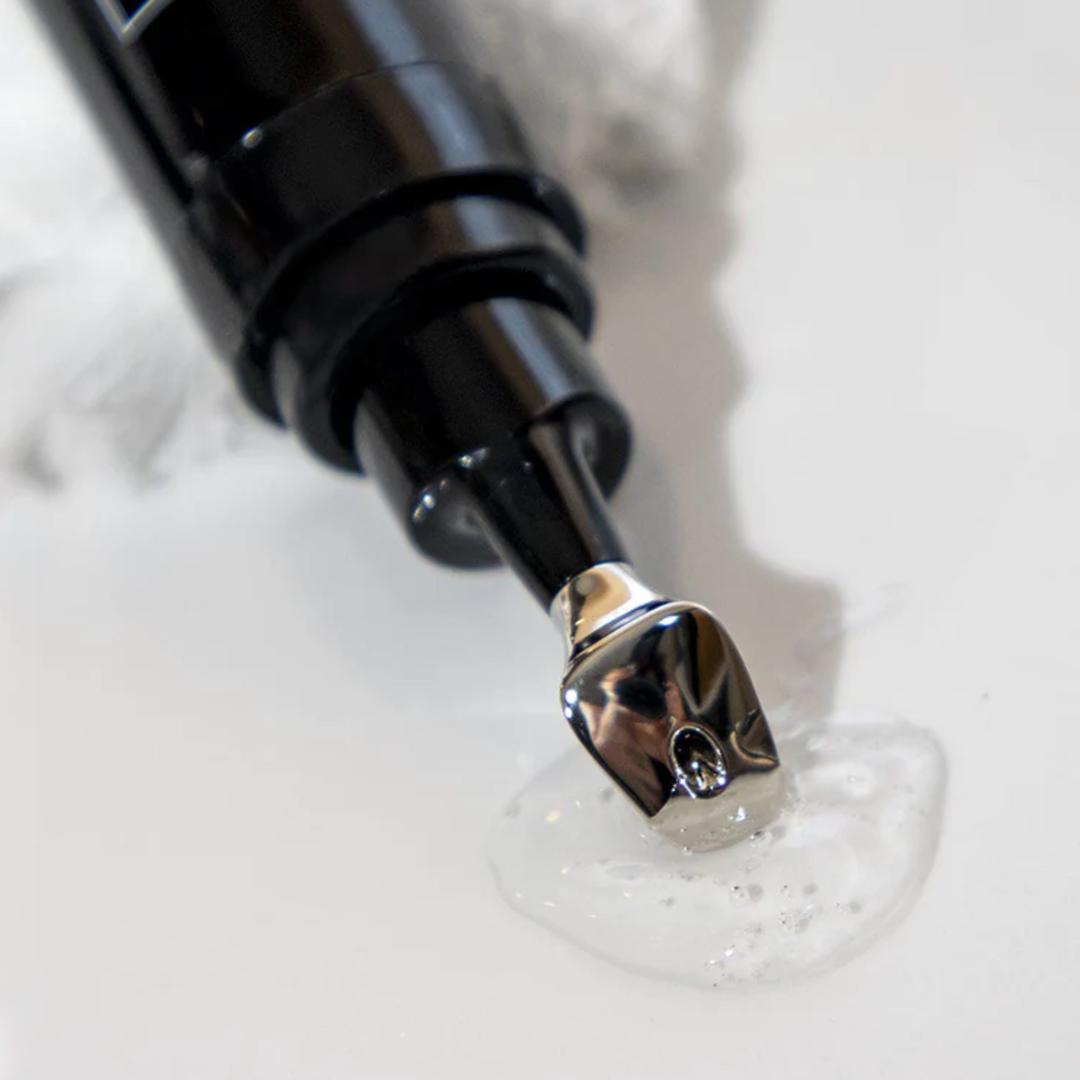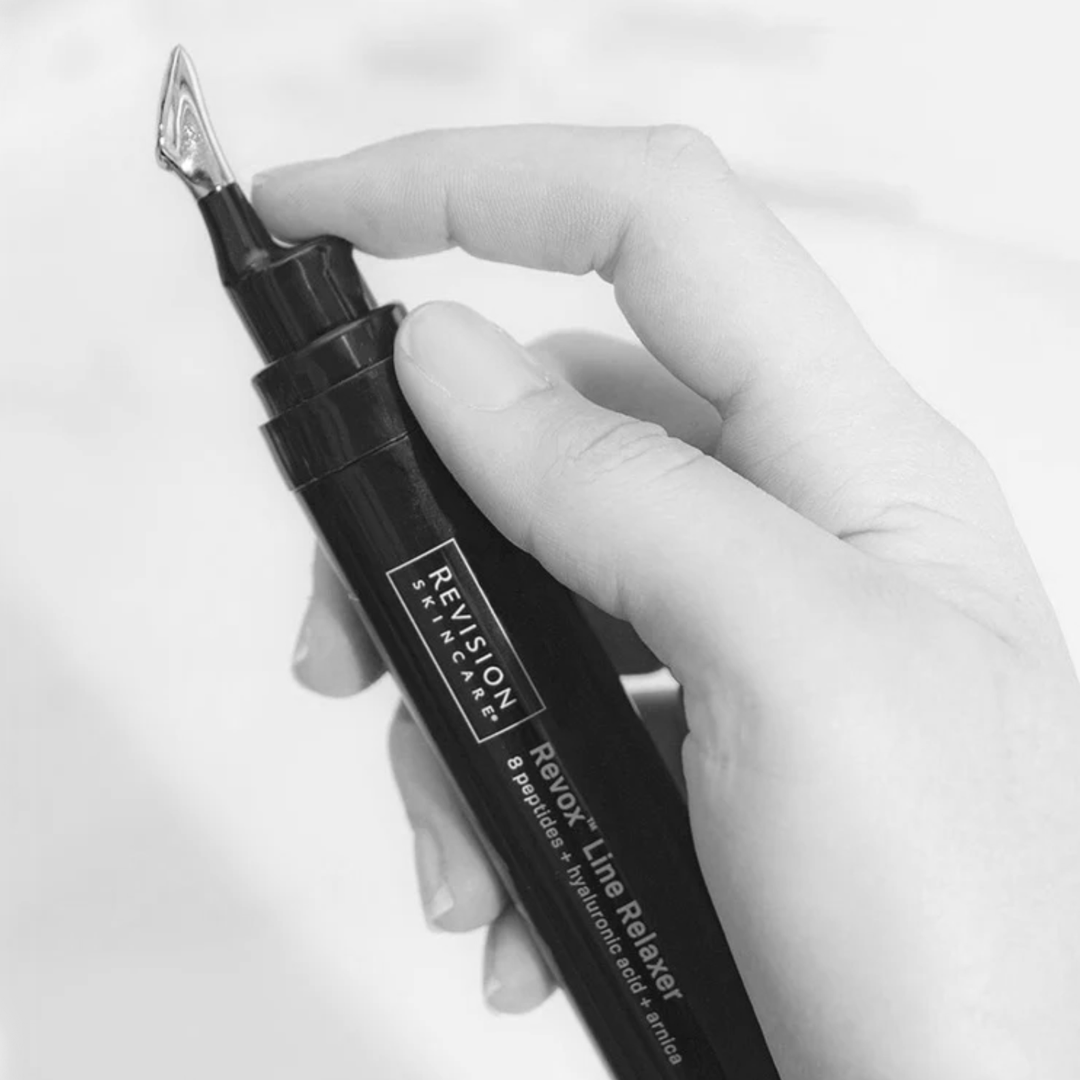 Advanced, targeted serum specifically formulated to work synergistically with a neuromodulator.

This breakthrough formula utilizes patent-pending technology to not only help optimize in-office treatments, but also to deliver clinically-proven benefits on its own.

• Visibly improves the appearance of under-eye lines and wrinkles when a neuromodulator was paired with Revox™ Line Relaxer vs. a serum with no performance ingredients
• Visibly reduces the appearance of horizontal and vertical expression lines including under-eye lines
• Visibly improves skin texture
• Hydrates skin, improves the look of fine lines and wrinkles caused by dry skin and helps maximize overall benefits
• Visibly increases skin radiance

For all skin types and pairing with neuromodulator injections.

Features a Zamac® stainless steel tip that provides a precise targeted application as well as a unique cooling and soothing sensation.

0.68 fl oz with pump.
How To Use
Apply to clean skin prior to moisturizer. Dispense desired amount and use applicator to massage serum onto any fine lines and wrinkles. You will feel a cooling effect from the customized metal tip. Avoid direct eye contact. Use twice daily. NOTE: A thin layer of product is all that is needed. No need for heavy application.
Ingredients
• Patent-Pending LineRelax™ Technology
5 peptides and Gamma-Aminobutyric Acid that reduces the appearance of expression lines.
• Dermal Support Blend
3 peptides and 2 botanical extracts that visibly reduce fine lines and wrinkles.
• Hyaluronic Acid
Improves the look of fine lines and wrinkles caused by dry skin.
• Inulin
Rebalances the skin's microbiome to support long-term skin health and improves hydration.
• Arnica Montana Flower Extract
Soothes skin and provides antioxidant benefits.